Tuesday, May 29, 2012 at 8:00AM
I love to interview people and luckily for me, I'm getting paid to do it as part of a new gig.
In my early days I had to ask a friend to hold the camera.
In this early blogging video interview (2009) with The Voice finalist Chris Mann, I actually start to berate my friend/camerawoman, Dwan.
Then at some point I got smart and asked a PR person or publicist to hold the camera - they have a little more invested in the shot coming out well.
In my new gig I'm the lone reporter, out on the street, with my iPhone. Seriously - it's become my camera of choice. My HD Flip works well too. Yes I still have no one to hold the camera so I balance it on some books or use a tripod. The problem is that if we shift at all during the conversation, we shift out of frame.
And then I have to apologize a 100 times and RE-SHOOT the entire thing.
Enter my new toy and personal cameraman, Swivl.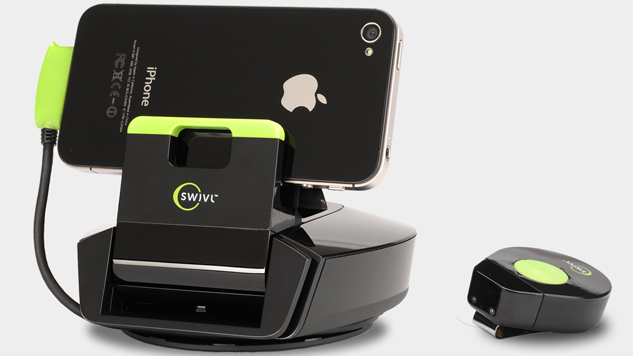 I most recently shot this interview with the Swivl and you can see the difference:
Swivl automatcially moves to where the remote is. If we move or shift during conversation, we will stay in view!
The Swivl remote is also a microphone. This is HUGE for us iPhone and Flip camera users. HUGE!
Swivl is compact, can adjust to most iPhones, iPods, Droid phones, Flip cameras, and more.
Swivl can be placed on a standard tripod if you still need that extra height.
I'll be doing many more interviews with Swivl so be sure to follow my YouTube channel:
http://www.youtube.com/user/NeenTV/videos
Disclosure: I received a Swivl at no charge. All opinions are my own and this post was not required, reviewed, nor approved by anyone other than me.
Post a Comment
|
tagged
Chris Mann,
Swivl,
The Voice,
interview,
office tools
|
in
Interview,
Office Tools
| |
2 References
Tweet