Monday, October 15, 2012 at 8:01AM
I originally wrote this on my parenting blog, TwoferMom but I thought it was so useful I wanted to share it with all the work at home parents here.
Do you have a stuffed animal problem?
Every year I try to go through and clean out some of the stuffed animals that have accumulated over the years. Every year I add to the pile but I don't know how to get rid of the pile!
I asked my friends on Facebook and my friends helped me build this useful list.
1. Fill a Bean Bag Chair
How about a bag with a see-thru panel on Amazon that can be use for Stuffed Animal Storage
.
2. Donate Stuffed Animals to... an Animal Shelter!
I reached out to our local Humane Society who responded that their thrift store, Wagging Tails would take them to resell and the money raised will help the animals.
3. Donate them to the local police who often give them to kids during domestic situations

I contacted our local county police through twitter and they replied that YES, infact they do take them!
4. Contact shelters, food banks, an other low income or homeless resource centers
I had contacted a shelter years ago and they specifically said NO to stuffed animals so I assumed no one would want them. Then a friend suggested I contact A Wider Circle and they said YES! They would take them and YES, they would love it if I would wash them first.
5. Try Freecycle or Yard Sale
I've had no luck with getting rid of stuffed animals at yard sales.
But other people have had success so I had to include it.
I HAVE had success with Freecycle and I encourage everyone to try it.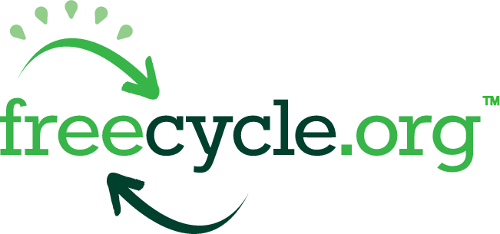 Go to Freecycle.org and search for a group in your area. Then read the rules and follow them before posting. I've been able to find new homes for things I would otherwise trash... broken fishing rods (yes, broken), old furniture, clothing, and more.
Have you found a creative way to get rid of stuffed animals without sending them to the trash? I'd love to hear about it!
Post a Comment
|
tagged
organizing toys,
recycle,
stuffed animals
|
in
Home Management,
Old Meet New
| |
Tweet